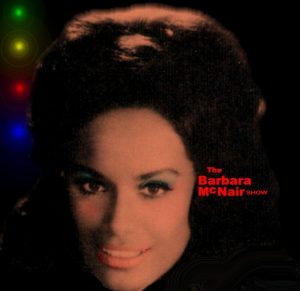 Barbara McNair became the first Black women to host her own TV variety show; it ran three seasons from 1969 to 1971 but also was aired in 1972 as a syndicated television show.
The Barbara McNair Show featured Top names like Tony Bennet, Bob Hope, Sonny and Cher, The Righteous Brothers, Frankie Avalon, Johnny Mathis, Carol Burnett, Vicki Lawrence, Freda Payne Ertha Kitt, Ethel Waters, Mahalia Jackson, Lou Rawls, Norm Crosby, Soupy Sales, Steve Allen, BB King, The Supremes, Ed McMahon, Peter Lawford, Shari Lewis, Bill Medley, Bobbi Hatfield, Della Reese, Little Richard, Bobby Vee, Rich Little, Debbie Reynolds, Brook Benton, Freddie Weller, Bobby Sherman and more.
The Barbara McNair show also featured some of the best Music Groups at the time and many of them became famous after appearing on Barbara's show. Kenny Rodgers and the First Edition, The Rascals, The Turtles, Shango, The Cowsils, The Spiral Staircase. The Edwin Hawkins Singers, Friendly Persuasion, Tranquility Base, Barbara often sang on the show with these Music Groups and also sang solo.
Barbara always loved to pull a person out of the audience and sing with them. The show had two different sets, One set was in Hollywood California at the CBS Studios, and another set was built in Canada. Barbara would travel back and fourth to each studio in order to rehearse with her guest stars.